UIC College Prep High School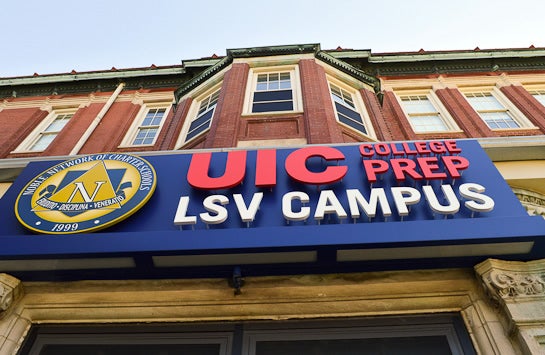 UIC College Prep High School, the LSV Campus of the Noble Street Charter School (UICCP), was established in partnership with the University of Illinois at Chicago and is one of the campuses of the Noble Network of Charter Schools, a highly regarded local charter school network. The school engages students in rigorous academic coursework, and is ranked as the highest performing non-selective high school in the city of Chicago. The UICCP-UIC partnership represents an exceptional model of school-university collaboration.
UIC's partnership with UICCP is governed by a formal memorandum of understanding. The high school's day-to-day operations are the responsibility of UICCP and Noble Network staff. UIC's major responsibility is to coordinate support from UIC faculty and staff for UICCP's academic and co-curricular programs and to support student success initiatives for both current UICCP students and UICCP graduates who have matriculated to UIC.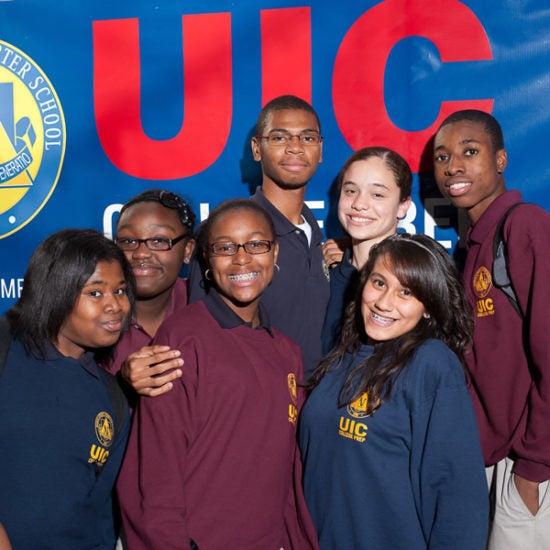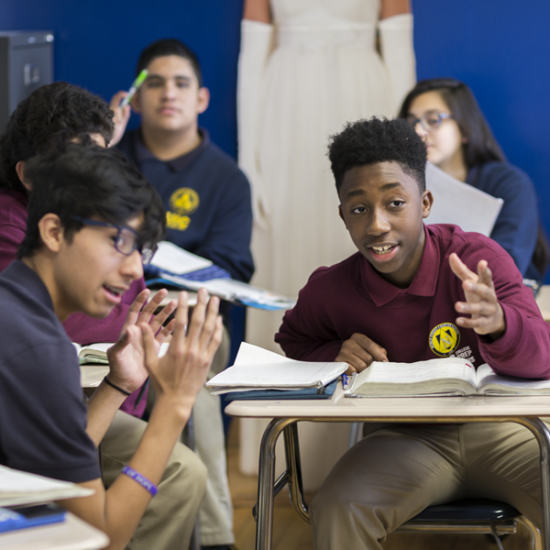 Donate to UICCP
Great things are happening at UIC College Prep High School! Since opening in Fall 2008, UIC has helped to fund tutoring programs, teacher professional development, math and health science initiatives, sports activities and on-campus visits for the high school. With the help of generous donors, we are able to support programs and activities integral to UIC's mission of ensuring that all UICCP students graduate from UIC College Prep prepared for college-level work.
Please consider a gift at any level to support UIC's collaboration with UIC College Prep. Your donation can be used to support specific activities that you designate, or more generally, to contribute to our overall support of UICCP's programs.
Make a donation for our work with UIC College Prep.